BRAND New Powerliminal Program
Could This Be The ULTIMATE Financial Breakthrough & Wealth Consciousness Program Ever Created To DIRECTLY Reprogram Your Mind & Beliefs To Live in Abundance?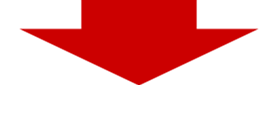 Discover for yourself risk-free...Presenting...
'Divine Abundance'
$297 >> $197
PRICE RISES @ 7 P.M. CST 11/29/12
BUT NOW = Just $77
This will be $147+ after launchtime.
It is a premium program with more bonuses to be added that you will be able to listen to 1000s of times and keep getting value from it.
This information page will be updated after

Black Friday or launch to go into more details (also when the price rises)..

Order now if you want in @ discount.

If you're a fan of Powerliminals you know how HARDCORE and transformational they are...'best of class' in their areas like Guided Yang Attunements or Attracting Beauty.

Now, we're into receiving financial abundance, wealth and reprogramming lack programming into divine abundance.

I think you'll discover like me it's the real deal as you'll soon find for yourself...SO advanced with money and abundance that it will continually blow you away. And that's after learning from millionaires for years.

Why? Because it's channeling from the best of billionaire and multi-millionaire consciousness in the world; people who are conscious of what they are teaching from experience whom I have learned from for years and put it directly into what you can tune into as the 'spirit of opulence'.

I have this level of opulence in other areas of life which I've channeled from even higher levels with previous Powerliminals. Now, you get a lush, non-stop overflow of wealthy breakthrough power elements with the spiritual logic of ABUNDANCE with business, wealth and money for the ultimate mind reprogramming.

ALL wealth comes from source and this resource connects you to it directly. In today's modern age, spirituality is NOT disconnected from money in helping others.

Still skeptical? Grab it at discount and see for yourself with the 90 day money-back guarantee anyways. This is at top-line spiritual Powerliminal standard in the important areas of money, wealth consciousness and thinking abundantly; LIVING abundantly with a reprogrammed consciousness that dissolves your limiting beliefs that are decades old.

It includes DOZENS or HUNDREDS of insider gems from conscious millionaires that take you into the frequency of wealth itself and give you actual practical insights into living in abundance, freedom, liberty and wealth.

Grab the full program today and IMMERSE yourself in billionaire levels of spiritual opulence before the price rises (or get it after it rises b/c you know something like this would be ridiculously valuable and cherished).

This is absolutely not a get rich quick thing; I'm the last to do something like that. This is the real deal for wealth consciousness in this format and it retains the Powerliminal standard and is probably setting an entirely new level of wealth programming for the world with it's flow and clarity that will transform your life RADICALLY even if you've been held back for years.

But don't take my word for it, experience it for yourself and start seeing massive transformations in your life. This is the direct type of relevant programming you want in your consciousness for truly living in abundance and your dharma.

YES, there'll be a free sample on the Youtube Powerliminals channel coming up but you can get the FULL 1 hour and 43 minute program now.

Comments on some other Powerliminals:

"I can't stop smiling!

I listened to the original two-hour meditation yesterday and first two parts of the "upgraded" DSA - one last night, one this morning. I didn't think I had that much social anxiety, but apparently it had really been running my lafe and dragging me down, because

the world feels 1000% better as that way of being drains out of my consciousness.

It's not simply easier to talk and connect with people, but the whole world around me is a so much more enjoyable place. As the ego worries fade and I experience more spiritual connection and interdependence, everything feels lighter, less "important," more free and fun.

People on the street and in the office are making me smile just from enjoying their energy, so much that my cheeks hurt. I had no idea I was so uptight and held back that the taste of freedom is so amazing.

I'm very grateful for this resource. It's like a whole new experience of life, and I know it's only going to get better the more let go of the old way and receive this new way of being.

Thank you!!" -Herotransformation




(More details will be added AFTER launch and/or when the full components are completed...likely when the price rises so you don't have to wait for fuller details now, you should already know if this is obviously for you, then you can just check out and you've still got the 90 day refund option)

*90 Day Money Back Guarantee*

So put it to full use and see for yourself! Just let me know within 90 days if you want a refund.

• You get the 2 current 'LP' (long play) versions instant access [.mp3]

+ SP version to be added sometime on Black Friday

(after choosing a username online)

"Hello Rion Excellent resources are the powerliminals. It gives the same or even more

powerful effects as natural grounding does" -diderio

Give it a shot without any risk...90 days money-back guarantee for this Powerliminal (more coming soon!)

• Your Powerliminal resource itself in mp3 format

• Karmically clear by purchasing (we're working with very high levels of power)

• Pro audio processing (the same pro audio plugins used in countless vocals and hit recordings over the years)

• Plus, lifetime Upgrade Access (IF there are ever technical additions or quality improvements to each specific resource)

• Future special discounts or coupons as a Powerliminal customer

"As of now, these powerliminals are like God-sends and have me covered. This has been the missing link for me. I'm going to buying them up as long as you keep producing them-hopefully forever (mortality aside)!!" -zak

(You will have to choose a username and password after you checkout)

'Powerliminal: Divine Abundance

90 Day 100% Money-Back Guarantee

LAUNCH RATE DISCOUNT

Just $297 $77 Cyber Monday + Launch Discount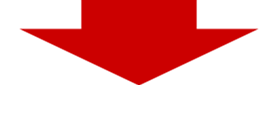 And then get your access online
1-Time Only Charge
This product is officially for entertainment or informational purposes. There are NO financial promises, claims or guarantees. You are responsible for your own financial decisions and actions. Results may vary for everyone. Either way 90 day refund is available.